Gynecology and obstetrics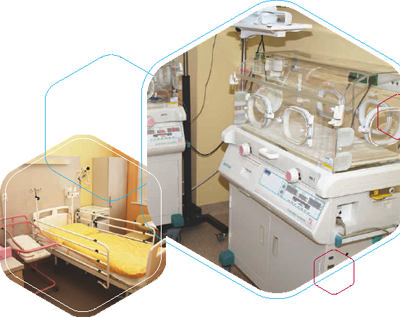 Obstetrics in the Czech Republic is at a very high level. The number of children born in the Czech Republic every year decreases. Mothers are still challenging the select medical facility, which will bring their child to the world. In hospitals it is not only important to have industry-leading instrumentation and a knowledgeable staff, but also an overall positive atmosphere. More and more women expect a nice empathetic staff who is interested in their feelings and helps its clients overcome the fear of childbirth.
Comprehensive care for mother and child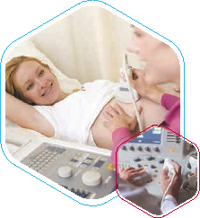 The gynecologic and obstetric team of the AGEL group is the best in the country. Clients are offered an individual approach and a range of premium services. Naturally, they are offered from a broad range of antenatal classes, training or swimming for pregnant or a tour of the birthing room. Even during pregnancy, women can undergo a modern ultrasound, which provides 3D images of the fetus.
Women in labor will be put into a modern birthing room to ensure privacy and comfort. Mothers will have a modern superior hotel type room with separate bathrooms with a TV and other equipment. The AGEL maternity hospital can boast as a Baby Friendly Hospital. This certifi cate is given to this world granting neonatal departments which meet the demanding criteria set by the World Health Organization to support breastfeeding. The standard includes the father's presence at birth, which experts are always adequately trained so that mutual cooperation can lead to possible benefi ts. In case of the need of surveillance, the AGEL group also offers neonatal specialists on site in case of complications.